a beacon in bellport
bellport is a small village of approximately 2,100 residents and located in the town of brookhaven on the south shore of long island. purchased in 1664, the village is named for tomas bell who moved to the area in 1829. the village has been a favorite retreat for wealthy new yorkers and has an established artist community.
this clay brick house was built on the south shore of long island in 2016 serving as the weekend getaway from new york city. large sliding glass doors offer guest easy access to the waterfront and pool.
the house with floor to ceiling glass overlooks the water allowing for the perfect ocean view from every room. toshihiro oki architect designed the living, dining, and kitchen areas to be the central focus of gathering.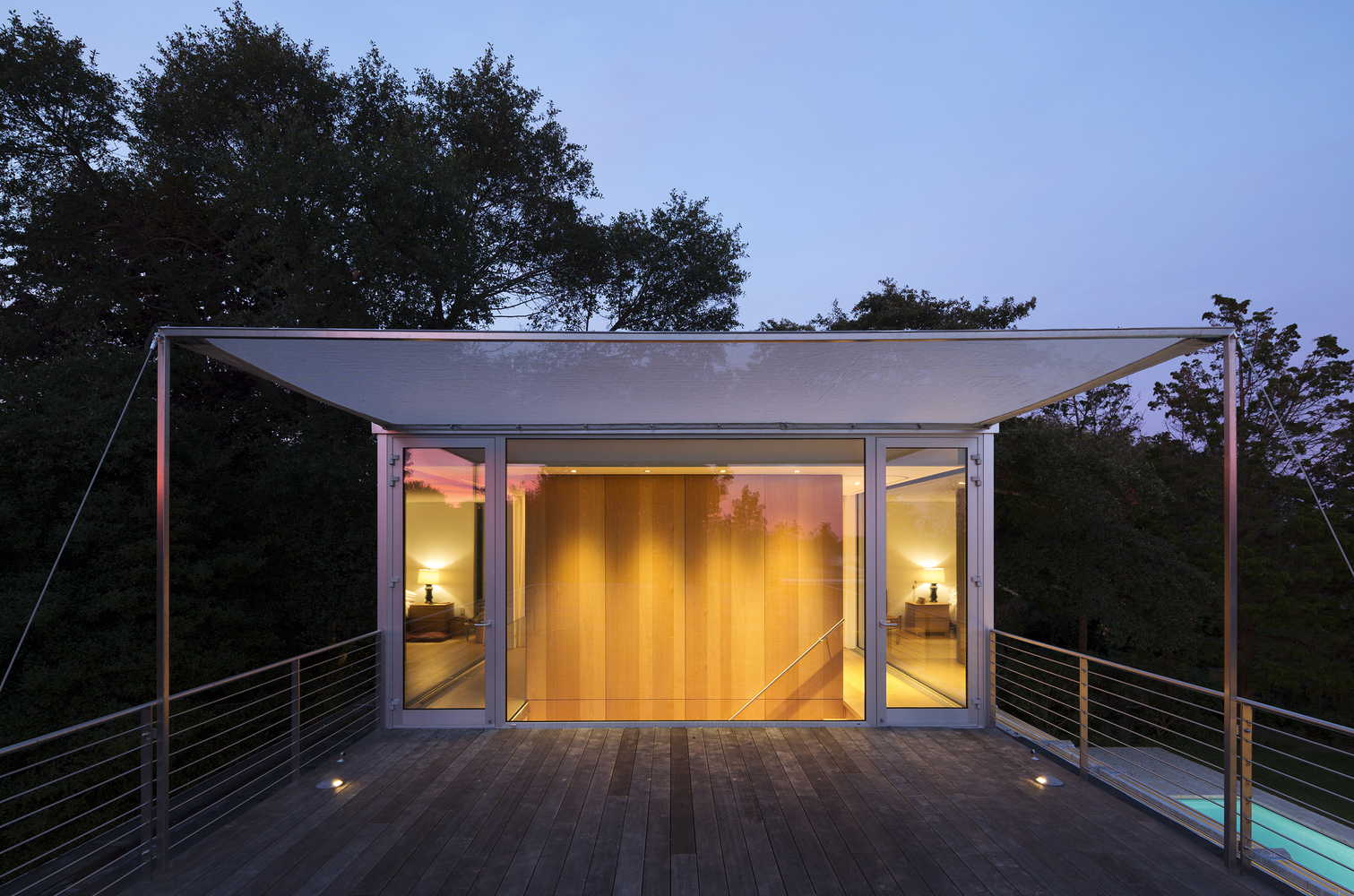 photo by dean kaufman
to offer every guest with their own space, each of the five bedrooms have their own private bathroom and the second-floor bedroom also has a roof deck to overlook the two acres and pool.
The floor to ceiling glass allows houseguests to view the waterfront and boat activities during the day while the house becomes a beacon for boaters at night.